Rapid Aflatoxin Detection-Food Safety Technology
Rapid Aflatoxin Detection-Food Safety Technology
What is aflatoxin B1 found in?
Aflatoxins can occur in foods such as groundnuts, tree nuts, maize, rice, figs and other dried foods, spices, crude vegetable oils and cocoa beans, as a result of fungal contamination before and after harvest.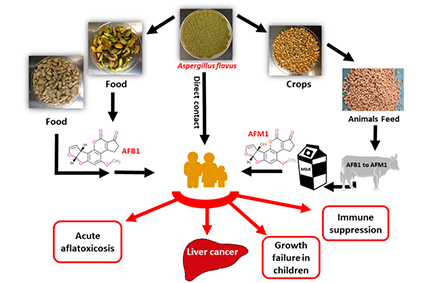 Mycotoxin Testing in the Feed Chain
Mycotoxin Testing in the Feed Chain — A Risk Prevention Strategy for Raw Material Suppliers, Grain Storage Facilities and Processors, and Feed Manufacturers: For feed chain stakeholders in an increasingly competitive marketplace, the bottom line can rise or fall with the contaminant levels in grain and other raw materials. The repercussions of feedstuffs that fail to meet the highest safety and quality standards can spread across the entire value chain, jeopardizing livestock health and the reputation and economic performance of multiple businesses and entire growing regions. The price of undetected contamination can prove particularly high when the toxic threat in question comes from a class of fungal contaminants known as mycotoxins. The reasons lie in the very nature of these toxic mold metabolites and their numerous biological effects on animals.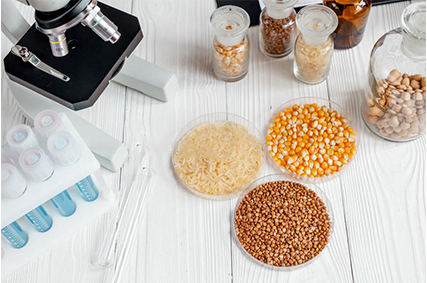 Aflatoxin B1 - Precise Rapid Test
Quicking Afaltoxin B1 Rapid Test is a competitive immunoassay for the semi-quantitative detection of the presence of Aflatoxin B1 residue in feed, grain or spices samples.Quicking Aflatoxin B1 Rapid Test is based on competitive lateral flow immunochromatographic assay. The Aflatoxin B1 conjugate in the test zone will capture the immuno-gold (colloid gold-AFB1 antibody conjugate), when there is very little dissociative AFB1 in the extraction. A visible red test band indicates a negative result when the control band (C zone) shows that the card is valid. The test band (T zone) will be not visible if AFB1 is present in concentration of the cut-off value and above which explains a positive result.