Food Safety Concern Has Become More and More Significant in Recent Years
--Quicking has been committed to the R&D on rapid test of food safety products to protect the people's health
In recent years, as the high incidence of foodborne diseases influences, people pay more and more attention on these food problems. Therefore, food safety has been growing public concern, how to provide public for healthy and safe food have become the major topics of society and government.
On 25th.Aug, 2022, The U.S. Department of Agriculture's Food Safety and Inspection Service (USDA's FSIS) has issued Changes to Accreditation of Non-Federal Analytical Testing Laboratories, which expands the scope of its Accredited Laboratory Program to include microbial and chemical testing.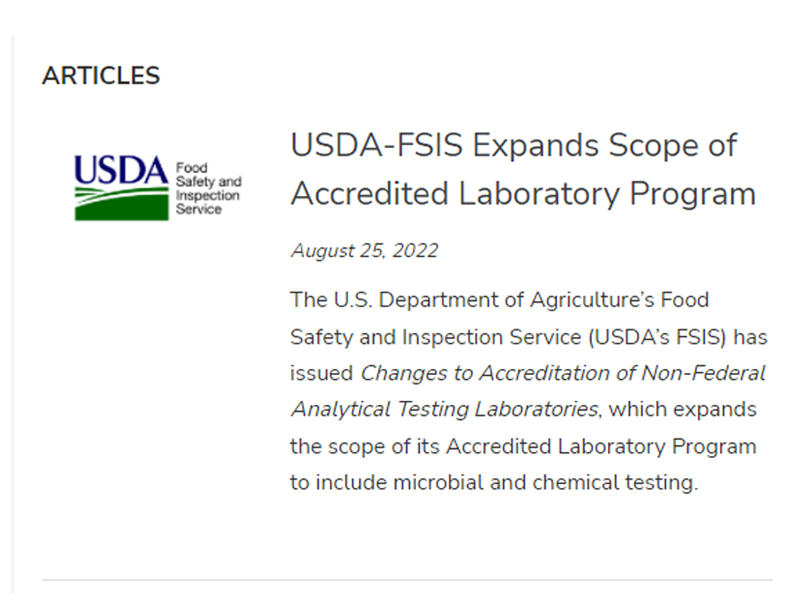 With more than 16 years development, Quicking has fully developed a product line including various chemical test kits as mycotoxin, antibiotic residue and beta agonist rapid test kits based on colloidal gold and ELISA test methods.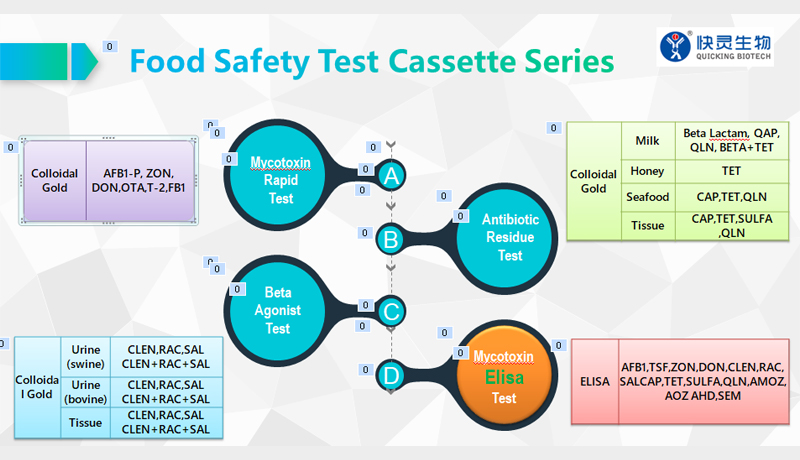 Comprehensive product system, competitive factory price and fast delivery date can meet people's growing demand for food safety and the increasingly fierce market competition.
Click the following image to buy Quicking food safety test kit products now!